Award-Winning Pet Products of 2018
Need a holiday gift for your favorite pet? Consider one of this year's award-winning products.
Published: December 08, 2018
The pet product market is becoming increasingly saturated with everything from apparel and bedding to skin care and activity trackers. Having options is excellent, but sometimes it can be difficult to decipher the gems from the duds. Enter Pet Business magazine's 2018 Industry Recognition Awards—a compilation of the most innovative and worthwhile products available for pet parents looking to spoil their fur babies with the best of the best.
Here are some of the innovative products that made this year's list.
For Dogs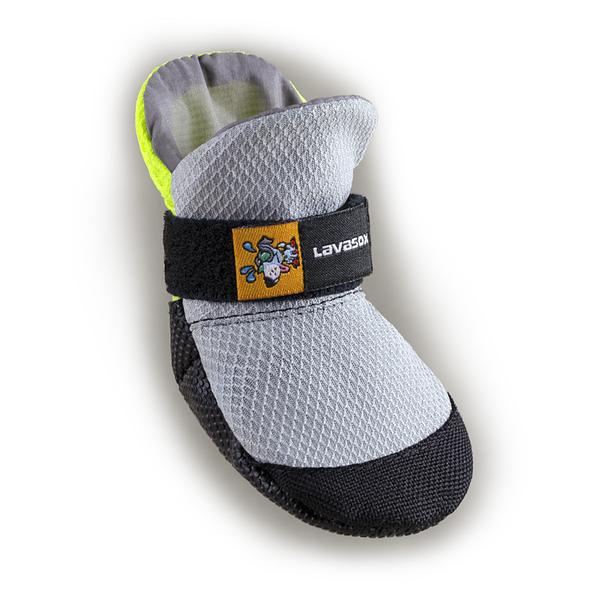 Lavasox from
Saltsox
With both winter and summer collections, Saltsox boots for pets are designed with a thin sole that allows dogs to maintain their natural balance and security on slippery surfaces. The winter collection features a thin layer of polar fleece to provide warmth and a waterproof layer to keep paws dry. Lavasox, intended for summer use, have a built-in heat barrier to reflect radiant surface heat and a breathable mesh fabric for natural cooling.
$54.95-$59.95
California Dreaming Memory Foam Bed Collection from Pet Lifestyle and You (P.L.A.Y.)
The company's California Dreaming Memory Foam Bed Collection received one of this year's coveted awards for its ability to provide large or senior dogs with extra comfort and support. Each bed has a high-density memory foam center cushion and is filled with the company's eco-friendly PlanetFill stuffing.
$199-$379
Remote Trainers from Petsafe
This line of remote trainers is waterproof, rechargeable, and easy to use, facilitating communication between pet and pet owner throughout the training process. The training devices are available in 100-, 300-, 600-, or 900-yard ranges and include tone, vibration, and 15 levels of static stimulation.
$119-$159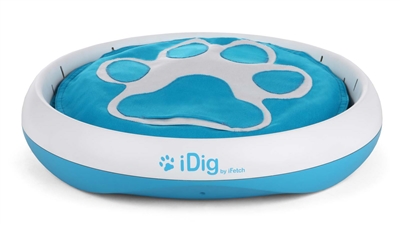 iDig from iFetch
The iDig is the latest product from the tech company iFetch, which became well known for its automated ball launcher. This new product promotes a dog's other favorite pastime: digging! Pet parents load the iDig with toys or treats inside the different flaps and watch their dog dig away for the treasures.
$79.99
Barkbath QT from Bissell
The Barkbath QT is a portable bathing system that allows pet owners to bathe pets virtually anywhere. The system features specially designed nozzles to get beneath the fur to allow water and shampoo to wash the skin clean, while a soft suction pulls dirt and water away into a separate dirty water tank.
$99.99
Petrics
With a combined activity tracker, smart bed, and app, the Petrics product provides a comprehensive overview of pet's breed, weight, allergies, pre-existing medical conditions, and age to help pet owners provide healthier food options and be alerted to any changes to a pet's health.
The app is currently available for download; the bed and activity tracker will be available mid-2019.
For Cats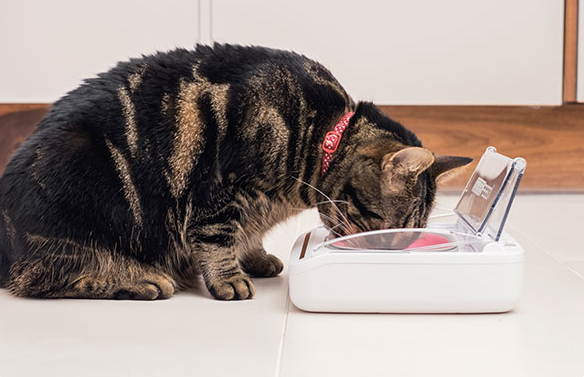 SureFeed Sealed Pet Bowl from Sure Petcare
Sure Petcare's SureFeed Sealed Pet Bowl has a built-in motion sensor that automatically opens the bowl when a pet is near. When the pet walks away, the bowl closes, creating an airtight seal that prevents odors, keeps bugs out, and keeps food moist for longer.
$49.99
Jackson Galaxy Double Extendable Cat Carrier from Petmate
The Jackson Galaxy Double Extendable Cat Carrier features multiple points of entry and easily expandable sides that fold down to give cats more room to lounge. When on the go, the expandable sides zip up so it can be used as a more traditional carrier.
$59.95
BoxiePro Deep Clean Probiotic Cat Litter from Boxiecat
The BoxiePro Deep Clean cat litter line uses a special blend of natural probiotics to wipe out bacteria in order to keep cats and homes healthier. It also features Boxiecat's trademark Flat Top clumping innovation, which keeps the litter box cleaner longer.
$21.99-$30.99
View all of the award winners on
PetBusiness.com
.
Sign up to receive the latest news from veterinary business experts.