Are Essential Oils Harmful to Cats and Dogs?
It's important for veterinarians to educate themselves and their clients on the potentially harmful side effects essential oils may pose to pets.
Published: January 12, 2018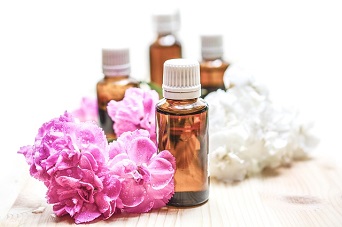 The use of natural oils as treatments for common ailments (e.g., arthritis, anxiety, cold symptoms) is not particularly groundbreaking — in fact, it dates back to biblical times. But the industry is currently undergoing a resurgence in popularity.
In 2015, one of the leading essential oil distributors, Young Living, boasted annual sales of $1 billion, and
Transparency Market Research
projects the industry as a whole will reach $27.4 billion by the end of 2022.
This influx is due in large part to essential oils being adopted for frequent, personal use topically, orally and through aromatherapy. The trend has even extended to beauty products,
household items
and diet supplements formulated primarily from oil blends.
RELATED:
With more Americans incorporating these products into their everyday lives, a new conversation has emerged: How do essential oils affect pets?
The short answer is that, like almost anything, essential oils have their pros and cons. But as
cases of animal illness
related to oils gain publicity, it's important for veterinarians to educate themselves and their clients on the potentially
harmful side effects
some essential oils may pose to pets.
Quick Guidelines:
Cats and dogs have an enhanced sense of smell, so using diffusers could become overwhelming.
Cats' livers cannot metabolize some of the compounds in essential oils. Therefore, they may be more susceptible to toxicity.
Clients should keep oils stored away from pets.
If a pet accidentally ingests essential oils, clients should call their veterinary office or the ASPCA Animal Poison Control Center.
Remind clients that animals react and absorb the oils differently than humans do. Any oils being used on or around animals should be diluted by water or a carrier oil.
Some products are not made from pure oils; look for additional ingredients that could be detrimental to pets.
Some oils could cause chemical burns if applied directly to the skin.
Adverse reactions to oils include squinting, excessive drooling, scratching, increased breathing rate and lethargy.
Below are a few specific oils you may want to advise clients to steer clear of.
Important note: Pets may react differently to certain oils; this list is not all-inclusive.
For dogs:
Clove
Garlic
Juniper
Rosemary
Tea Tree
Thyme
Wintergreen
For cats
Cassia
Cinnamon
Citrus
Clove
Eucalyptus
Lemon
Lavender
Peppermint
Spruce
Tea Tree
Thyme
Sign up to receive the latest news from veterinary business experts.