AKC Recognizes New Dog Breed
2019 marks the year of the Azawakh, a unique breed with an interesting history.
Published: January 22, 2019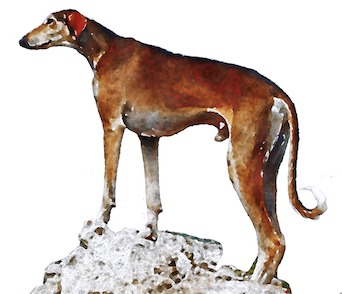 The American Kennel Club recently announced the newest official AKC breed: the Azawakh (pronounced AH-ZA-WAHK), a hunting breed originating from northwest Africa.
"We're excited to have the Azawakh join the AKC family," said AKC Executive Secretary Gina DiNardo. "This wonderful breed has been around for thousands of years, and we're happy to introduce it to dog lovers in this country. As with any breed, it's important to do research and find the right one to fit your lifestyle."
The ancient dog breed became eligible on January 1, 2018 to compete in the hound group. It originated from the Sahelian zone of Mali, Niger, and Burkina Faso and is named after the Azawagh basin within this zone. The dogs were bred by the Tuareg people to be hunters, guardians, and companions. Their tall, slender nature makes them tough, durable, and fast.
According to the AKC website. Azawakhs are natural hunters in their homeland but are kept primarily as family pets in the United States. Despite breed-specific health concerns, such as seizures, spondylosis, and several immune-mediated diseases, the Azawakh 's life expectancy ranges from 12 to 16 years.
The breed boasts a loyal, affectionate, and playful nature. Because these dogs can be intelligent, sensitive, and independent, early training and socialization are extremely important.
To become a recognized breed by the AKC, there must be a minimum number of dogs geographically distributed throughout the United States as well as an established breed club of responsible owners and breeders.
Sign up to receive the latest news from veterinary business experts.