A Fur-ever Kind of Love
Time to break out the heart-shaped boxes of chocolate and over-sized teddy bears because Valentine's Day is just around the corner! But how much is spent on gifts and treats during this lovefest? And how much of that is for pets?
Published: February 10, 2018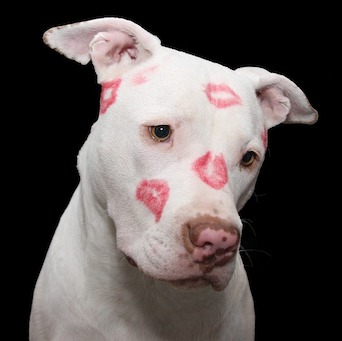 The day that many dread and others anticipate is fast-approaching — Valentine's Day. Whether you're single, looking for love or are in a committed relationship, the holiday is centered around expressing affection in the form of giving and receiving gifts.
And that includes furry family members, too.
According to new research from the
National Retail Federation
(NFR) and Prosper Insights & Analytics, U.S. consumers are expected to spend an average of $143.56 per individual on Valentine's Day and an average of $5.50 on their pets. In 2018, total spending for February 14 is expected to amount to $19.6 billion, $751 million of which is allocated for pets.
To calculate these estimates, researchers asked 7,277 consumers about their Valentine's Day plans this year.
"Americans are looking forward to pampering and indulging their loved ones with flowers, candy, dinner and all of the other Valentine's Day stops," NRF president and CEO Matthew Shay said.
RELATED:
The survey also found that respondents between the ages of 25 and 34 will
spend the most
this year, averaging $202.76 per individual. The survey also found consumers spend an average of:
$88.98 on their significant others/spouse ($12.1 billion total)
$25.29 on other family members ($3.5 billion total)
$7.26 on children's classmates/teachers ($991 million total)
$7.19 on friends ($982 million total)
$4.79 on co-workers ($654 million total)
These 2018 results are the second-highest total spending numbers the annual survey has received in its 15-year history. But the amount spent on pampering pets for Valentine's Day has fluctuated over the years, with spending peaking at $5.72 per individual on their pets in 2013.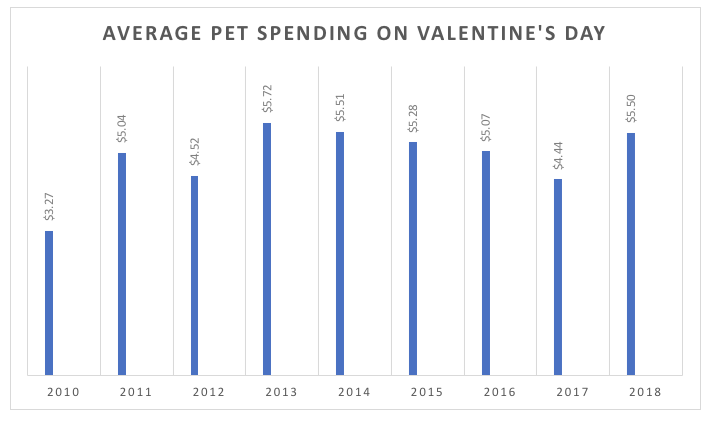 "With the holidays behind them and the winter months dragging along, consumers are looking for something to celebrate this time of year," Shay said.
And why not celebrate the magic of the
human-animal bond
this Valentine's Day?
Sign up to receive the latest news from veterinary business experts.