3 Pet Insurance Companies Poised to Make an Impact
In an industry growing in both value and competition, these 3 companies have leveraged trends in an effort to expand their client base.
Published: November 28, 2018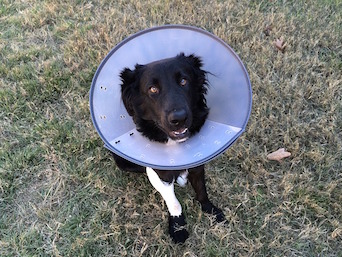 Although the number of pet owners who have pet insurance in the United States remains low relative to the 85 million families who own at least 1 pet, the industry has made notable strides over the past few years—and this upward trajectory is expected to grow. Last month, Packaged Facts released a report that forecasts that the industry, estimated at slightly over $1 billion in 2017, will reach $2 billion by 2022. This equates to growth of more than 14% per year.
To coincide with its report and lofty prediction, the market research firm pointed to
5 key trends
that will propel the pet insurance market in the coming years, including changing customer perceptions and expanding coverage to include exotic animals. While these trends can be adopted by all pet insurance companies, Packaged Facts has deemed 3 new but impactful providers as "the ones to watch" in the growing marketplace.
RELATED:
4Paws Insurance
4Paws Insurance is a brand of NSM Insurance group that began offering plans in August 2017. What sets the company apart from its competitors are its 3 different wellness add-ons in addition to its standard insurance plans. The add-ons provide pets with additional coverage for services like dental cleaning, wellness exams, and deworming. According to Packaged Facts, customizable plans are becoming increasingly popular because they allow the consumer to pick a plan that both fits their needs and budgets.
Figo Pet Insurance
Founded in 2015, Figo Pet Insurance was developed on the premise of adding more technology to the pet insurance industry. In addition to 3 plans of ranging reimbursement levels—including up to 100% of veterinary bills—the company provides its clients with Figo Pet Cloud, a cloud-based service that enables pet medical record management through a dedicated smartphone app. This move speaks to the growing trend toward telemedicine and consumers' desire to have medical records for both themselves and their pets readily accessible.
Toto Pet Insurance
Launched in July 2018, Toto Pet Insurance is the newest entrant to the pet insurance market but is already making a name for itself. Similar to 4Paws Insurance, Toto offers pet owners a customizable plan called CompanionCare and a number of add-on coverages, including for exams, inherited or congenital conditions, end-of-life expenses, and preventive care services.
In addition to its coverage options, the company has instituted a charitable arm through the TotoCares fund, in which 20% of the insurance fees it receives are given to veterinarians to aid in providing cats and dogs that would otherwise be euthanized with veterinary care for treatable conditions. The Toto Pet Insurance website details a number of success stories from this program, exemplifying the value provided by pet insurance and how it can help save animals' lives.
"These companies are looking to find market share in an emerging industry and provide another option to pet owners," said David Sprinkle, research director for Packaged Facts. "While these companies are new on the scene, their business models and activities exemplify overall market trends. Spurred by a huge population of uninsured pets, these companies are hoping to seize the market opportunity in the US going forward."
Sign up to receive the latest news from veterinary business experts.