22 of the Pet Industry's Most Innovative Products
These 22 winners featured in Pet Business' Industry Recognition Awards program were recognized as some of the pet industry's most innovative and functional products.
Published: December 28, 2017
Pet Business, a business trade magazine, has recognized the pet industry's most innovative and functional products with its 16th Annual Industry Recognition Awards. In total, 115 products and companies for cats, dogs, birds, small animals, reptiles and fish received awards in 73 categories, which included apparel, grooming products and merchandising displays.
We've highlighted 22 of those top products and services below. To see the full list of winners, visit the
Pet Business website
.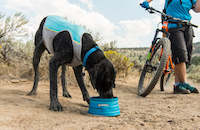 DOG APPAREL
Winner:
Jet Stream Activewear Vest
The Ruffwear Jet Stream Activewear Vest cools dogs during light and fast, high-intensity adventures. The vest uses shade-providing spandex over the back, while its chest panel disperses heat from a dog's core.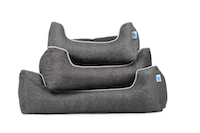 DOG BEDS
Winner:
Messy Mutts EVERFRESH Pet Beds
Messy Mutt's line of pet beds with EVERFRESH are a safe and environmentally friendly way to control pet odors naturally. The bedding is embedded with EVERFRESH, which contains probiotic microbes activated by moisture and bacteria that then breakdown the bacteria and eliminate odors.
Sign up to receive the latest news from veterinary business experts.