2 Top Veterinary Compounding Pharmacies Merge
Wedgewood Pharmacy and Diamondback Drugs have merged in an effort to provide greater benefits to veterinarians.
Published: July 20, 2018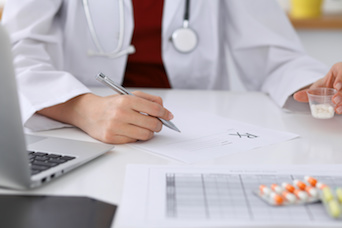 Animal health compounding pharmacies Wedgewood Pharmacy and Diamondback Drugs announced this week that they have merged. According to the companies, the merger will increase the breadth of medications available and improve the speed of delivery to veterinary practices.
The combined company, now with more than 500 employees severing 40,000 veterinarians, will act under the name Wedgewood Pharmacy and will continue to be led by Wedgewood's president and CEO, Marcy A. Bliss.
"We look forward to sharing new preparations, services, and tools as they are rolled out," Bliss said. "During the process, our integrated pharmacist, customer care, and sales teams will allow us to stay connected with the unique needs of each veterinarian and patient we serve."
RELATED:
The company will operate at Wedgewood's headquarters in Swedesboro, New Jersey, and at Diamondback's offices in Scottsdale, Arizona. Financial terms related to the merger were not disclosed.
"Our two organizations have a great deal in common, both historically and in serving the unique needs of veterinary medicine today," Fabian McCarthy, CEO and president of Diamondback Drugs, said. "We both have service- and quality-focused cultures that deliver the best in customer care. That will only get better as we join together to move forward."
Earlier this month, Wedgewood Pharmacy also announced it was partnering with Vetsource, an Oregon-based online veterinary pharmacy. By affiliating with Vetsource, the majority of Wedgewood Pharmacy's formulary became available to veterinarians and pet owners with prescription orders through the Vetsource platform.
Sign up to receive the latest news from veterinary business experts.