2 Animal-Related Groups Ranked as 2018's Best Nonprofits to Work For
Two animal-related nonprofits grabbed top spots on this year's list of the 50 best nonprofits to work for.
Published: April 13, 2018
Every year, Nonprofit Times, a newspaper that covers the business management of nonprofit organizations throughout the United States, releases its list of the 50 best nonprofits to work for. This year, two animal-related nonprofits made the cut.
RELATED:
The rankings are generated from employee and employer questionnaires. First, company leaders answer an employer questionnaire, which covers everything from policies and practices to demographics, grabbing a snapshot of the nonprofit at its core. Then, up to 400 randomly selected nonprofit employees — depending on employee size — answer a series of work culture questions across eight key business and operational categories: leadership and planning; corporate culture and communications; role satisfaction; work environment; relationship with supervisor; training, development and resources; pay and benefits; and overall engagement.
These two data sets are then combined and analyzed to determine the final list. Fortunately, Western Veterinary Conference (WVC) and the Animal Legal Defense Fund (ALDF) found themselves among top-ranking groups like the Wounded Warrior Project and DonorsChoose.org.

Rank:
23
rd
Best Nonprofit to Work For
This is the first year WVC made this prestigious list. More than 70 percent of the 59-person WVC staff completed the voluntary survey, the nonprofit said in a statement.
"WVC is on this list because of our incredibly dedicated, responsible and passionate WVC team," WVC CEO David Little said. "It is because of each of them that WVC is able to provide the veterinary community with the highest quality continuing education and world-class facilities, which support their personal and professional growth."
To grab one of the top spots, the nonprofit had to achieve a score of 90 percent or better in each of the rated categories.
"We are honored to have received this recognition," Little continued. "It is confirmation we are on the right track as an organization."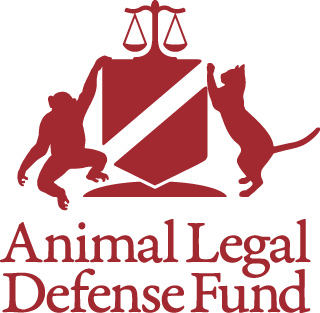 Rank:
37
th
Best Nonprofit to Work For
Since 1979, the ALDF has been a leader in the enforcement of anti-cruelty laws and the humane treatment of animals. They've been a leader in the nonprofit world, as well. In fact, this is not the first time ALDF has made Nonprofit Times' list:
2015: Ranked as the 18th best nonprofit to work for
2012: Ranked as the eighth best nonprofit to work for.
2010: Ranked as the sixth best "small employer" (15-24 employees) nonprofit to work for.
In addition to receiving this accolade, ALDF has been named a four-star Charity Navigator rated nonprofit, platinum-level GuideStar Exchange participant and Better Business Bureau Accredited Charity, and has also received the Independent Charities Seal of Excellence.
Recently, this nonprofit was involved in several animal victories, including a
lawsuit against the San Antonio Zoo
on behalf of Lucky, an elephant that was living alone in a zoo enclosure. As a result of the lawsuit, Lucky was introduced to two new elephant companions, improving her habitat and psychological wellbeing.
Click here for the full list of the
2018 Best Nonprofits to Work For.
Sign up to receive the latest news from veterinary business experts.