'Tis the Season for Stress
The demands of the holiday season might leave you feeling overly stressed and unable to enjoy the festivities. Use these seven tips to make sure the next few weeks are merry and bright.
Published: December 15, 2017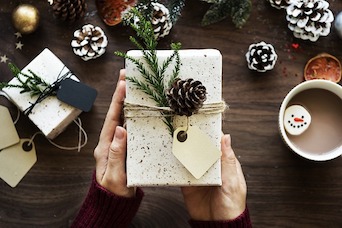 The stockings are hung, the gifts are wrapped — and you're barely holding it together. The holiday season is supposed to be a time of joy, but the compounding stress of buying the perfect presents, constant baking and traveling from party to party can be overwhelming. For veterinarians who manage their own practices, there is also the added pressure of
managing time-off requests
and making sure patients are properly cared for before any festivities begin.
In a survey conducted by
Consumer Reports
, a staggering 90 percent of people said there is at least one thing that causes them stress during the holiday season. At the top of the naughty list were crowds and long lines, gaining weight and going into debt. Rather than waiting until the New Year for the anxiety to dissipate, it's important to identify and remedy stressors before they cause you to become ill. According to the
American Psychological Association
, even short-lived stress can have an impact on your body's respiratory, cardiovascular and gastrointestinal systems.
However, with the right mindset and a few effective tips, you'll be rocking around the Christmas tree again in no time.
1. Be Realistic.
Many people have high expectations for the holiday season, but your experience doesn't have to mimic a Bing Crosby movie. Forget the notion of perfection and learn to not obsess over the tiny details. Nobody will really notice if your packages don't all have perfectly constructed bows or if your party menu includes three desserts instead of five. By cutting some items from your to-do list you'll free up more time to savor the moment. After all, it only comes once a year.
Sign up to receive the latest news from veterinary business experts.