6 Inspiring, Women-led Podcasts for Your Commute
These six podcasts can help you make positive changes in your life, take charge of your career and break the bad habits you've been holding on to.
Published: April 03, 2018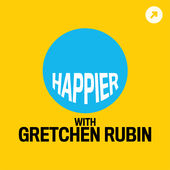 Happier with Gretchen Rubin
Created By:
The Onward Project
As the No. 1 bestselling author of "The Happiness Project" and "Better Than Before," Gretchen Rubin has a lot of happiness to go around. In this podcast, Rubin and her sister Elizabeth give listeners practical, manageable advice about happiness and good habits. As a "happiness bully," Rubin's mission is to make you happier by any means necessary.
Review:
"You bring such helpful advice and practical solutions to everyday life routines and struggles. Your willingness to be vulnerable and share your 'fumbles' as well as your successes is refreshing, especially in this current 'me' generation world. The happy make the world better and the unhappy do not!"
Our Pick:
Ep. 29 — The Fantasy of Perfection (31 minutes)
Sign up to receive the latest news from veterinary business experts.