6 Inspiring, Women-led Podcasts for Your Commute
These six podcasts can help you make positive changes in your life, take charge of your career and break the bad habits you've been holding on to.
Published: April 03, 2018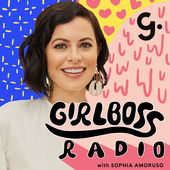 Girlboss Radio
Created By:
Girlboss Media
Hear interviews from boundary-pushing women including actress, producer and activist Charlize Theron, Co-Founder and CEO of Rent the Runway Jenn Hyman, and award-winning journalist, documentary filmmaker and best-selling author Katie Couric. In discussions led by Girlboss Media Founder Sophia Amoruso, each powerful woman shares her intimate journey through life, the lessons she has learned along the way and the advice she thinks other women need to hear.
Review:
"Sophia is just a powerhouse, and I cannot wait to hear more from this podcast. Thank you for recognizing other #girlbosses and starting a conversation about powerful women."
Our Pick:
Kate Ryder, founder and CEO of Maven (41 minutes)
Sign up to receive the latest news from veterinary business experts.