6 Inspiring, Women-led Podcasts for Your Commute
These six podcasts can help you make positive changes in your life, take charge of your career and break the bad habits you've been holding on to.
Published: April 03, 2018
According to new data from
Edison Research
, 24 percent of women have listened to a podcast in the last month — up from 21 percent in 2017, and only 18 percent in 2016. This increase may be attributed to the growing number of women podcasters creating content to empower other women (and men) on their journeys to successful careers and fulfilled lives.
Turn your daily commute into an opportunity to better your mental health, gain valuable career advice and learn from women leaders who came before you by exploring the six women-led podcasts outlined below. Give them a listen — you'll be glad you did.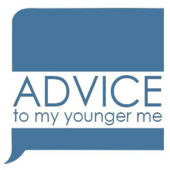 Advice To My Younger Me
Created By:
Sara Holtz
After spending 20 years as a business lawyer and senior executive at Fortune 500 companies, Sara Holtz decided to use her business acumen to help other women achieve their own career success. With her podcast, Advice To My Younger Me, Holtz provides young women professionals with the tools they need to reach their highest potential. By drawing on the wisdom of women who have already paved the path, this "pay-it-forward" podcast engages the listener in a conversation about how to thrive at work.
Review:
"To have a powerhouse woman decide to interview successful women around the concept of sharing our wisdom is inspirational, not just to the youngest among us, but for all of us. It got me thinking about my own life and applying the stories and tips to my situations now."
Our Pick:
How to Talk to Anyone with Susan Bird (18 minutes)
Sign up to receive the latest news from veterinary business experts.