How to Build the Perfect Resume
Follow these tips to create a career summary that is sure to impress any would-be employer.
Published: December 20, 2017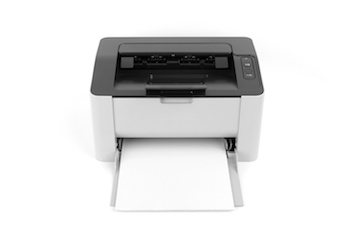 Whether you're a recent veterinary school graduate seeking your first job or an experienced veterinary professional looking for a new practice or career advancement, building a top-notch resume should be priority No. 1.
A study by The Ladders, an online job-matching service, found that recruiters spend only six seconds reviewing an individual resume.
1
It's your job to make those six seconds count so the recruiter wants to read it more carefully.
Resume trends change quickly, and expert opinions vary on some aspects of what makes a great resume. One thing they all agree on is that it's important to keep your resume updated and current.
So, what should your resume look like? We sought some expert advice to find the answer. "Your resume can be considered the launching pad for your job search," said Stacy Pursell, CPC, CERS, founder of The Vet Recruiter. "And it has one purpose: to land you as many interviews as possible."
RELATED:
Brand Yourself
Your resume should show what you can do for an employer, not what the employer can do for you. Build your resume to be a summary of you and your qualifications and how they are just what the employer is seeking. You are an expert on yourself and what you bring to the table. Choose your words wisely to convey your personal "brand" through your resume.
Tip 1:
Include some of the keywords from the job description in your resume. Many recruiters actually search electronically for those words when reviewing incoming resumes, and if they aren't there, your resume may not even be considered.
Tip 2:
Include volunteer work if you can. According to a Deloitte Impact survey, 82 percent of those who influence hiring decisions said they are more likely to choose a candi- date with volunteer experience, but only one in three resumes in the United States cites volunteer work.
2
Design to Impress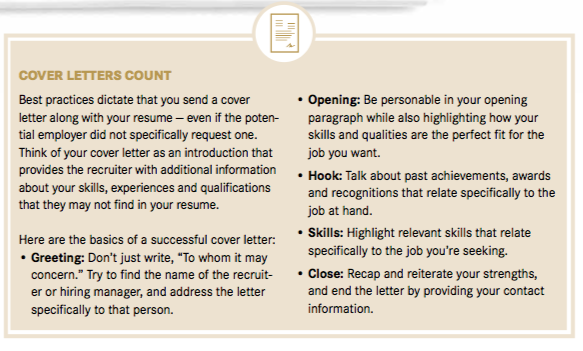 Make your resume stand out by putting a bit of thought into its design. Attract potential employers with a simple pop of color or an interesting — but readable — font. They may be looking at several dozen resumes in a day, and something that catches their eye on first glance may receive more attention.
One important thing to remember is never to add a photo to your resume. "Unless you're applying for a job as an international model, it's not recommended," Pursell said. "Including a photo can throw off the applicant tracking system, and it won't import your resume properly." Also keep in mind that your resume is meant to be a concise summary of your qualifications. Most can be kept to a single page; never exceed two pages.
Tip 1:
The font you select is important. Times
New Roman is dated and boring and should not be used. Instead, select a sleeker, cleaner font, such as Garamond, Gill Sans, Calibri, Lato or Avenir.
Tip 2:
Use bold text strategically to highlight
things you want the hirer to notice (e.g., job titles, accomplishments); don't overuse it.
Tip 3:
Bullet points are your friend — use them
to save valuable resume real estate.
Start at the Top
The first place a potential employer will look on your resume is the top, so give it your utmost attention. Simply stating your name, phone number and email address is not enough. Pursell advised including a link to your personal website, your LinkedIn profile or another website that offers the prospective employer more in-depth information that a resume can't provide.
When it comes to a mission statement or objective statement, Pursell said don't include one. "Your stated mission or objective may not line up perfectly with the organization's mission or its current opening," she added. Instead, she recommends using an executive or professional summary that more closely aligns with the company's expectations. It should be a summary that gives a quick idea of who you are and why you're qualified for that specific job.
Tip 1:
If you have a Hotmail or AOL account,
it's time to upgrade. If your email address is with one of these outdated accounts, job recruiters will think you're living in the past. Make yourself a Gmail account or an email address tied to your personal website.
Tip 2:
Be sure to hyperlink your email address,
LinkedIn profile, and social media handles so the recruiter can find you online easily.
Tip 3:
Don't include personal information,
such as your age, marital status or religion. Employers are not allowed to ask about this personal information.
Tip 4:
Don't include "References available
upon request." This is an outdated statement — the recruiter will ask you personally for references if they are required.
Sign up to receive the latest news from veterinary business experts.