The Challenge of Perfectionism in the Veterinary Profession
What does it mean to thrive in the veterinary profession? A challenge of thriving: perfectionism.
Published: August 22, 2017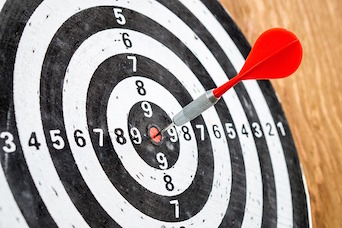 What does it mean to thrive in the veterinary profession? According to Betsy Charles, DVM, MA, executive director of the Veterinary Leadership Institute, thriving is a state of well-being in which people realize their own potential and can cope not only with the normal stresses of life, but also with the professional challenges they inevitably face. One of those challenges is perfectionism, and it's a problem many veterinary professionals grapple with.
At the 2017 WVC Women's Veterinary Summit in Las Vegas in July — an intimate conference focusing on resilience, leadership, self-care, financial wellness and entrepreneurialism — Dr. Charles gave a keynote address on "cracking the perfectionism code." The obsession with being perfect, she said, stems from the need to feel included. For veterinarians, the "club" they want to belong to is the club of veterinary medicine. If you make a mistake, you risk being excluded.
The training for medical professionals promotes perfectionism, Dr. Charles continued, but once veterinarians get into practice, they're faced with myriad confounding situations that demand outside-the-box thinking. "Yet, many veterinarians are scared to be creative because the result might be failure," she said. "And failure will mean they are not good enough, no longer worthy of being part of the club."
[Click here for Dr. Charles's insight on the challenge on perfectionism.]
Brené Brown, noted speaker and research professor at the University of Houston Graduate College of Social Work, who has studied vulnerability, courage, authenticity and shame for more than a decade, echoes Dr. Charles' sentiments. The problem with perfectionism, Brown said, is this: "When perfectionism is driving, shame is always riding shotgun and fear is the annoying backseat driver."
In this issue of
Veterinarian's Money Digest
TM
, Brian Faulkner, BSc(Hons), BVM&S, CertGP(SAM), CertGP(BPS), MBA, MSc (Psych), MRCVS, explores the perfectionism trap. He notes that there is a fine line between perfectionism and narcissism. Narcissism is rooted in a shame-based fear of never feeling extraordinary enough, he says, whereas perfectionism is rooted in the belief that mistakes and imperfect outcomes reflect personal flaws and inadequacies.
[Click here for Dr. Faulker's insight on escaping the perfectionist trap.]
Perfectionism plagues many in the veterinary profession, but we all know that being perfect is impossible. Therefore, Dr. Charles concluded in her keynote address at the Women's Summit, to overcome perfectionism and thrive in practice, veterinarians must realize that failure is not failure. Rather, it is an opportunity to learn and grow.
"There will always be patients who die and patients who don't respond to the treatments we prescribe," Dr. Charles noted. "What we need to do as a profession is give ourselves the freedom to make mistakes. Doing so unlocks our ability to be creative and come up with solutions."
Happy reading!
Mike Hennessy, Sr.
Chairman and CEO
Sign up to receive the latest news from veterinary business experts.