5 Strategies to Pay Off Student Loan Debt
About 3000 aspiring veterinarians graduate each year in the United States. They leave school with big dreams—and big debt. These strategies can help.
Published: November 08, 2018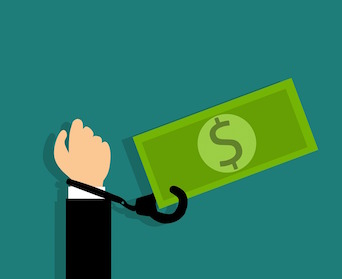 According to an analysis of more than 91,000 borrowers who requested rates to refinance their graduate school student loan debt through the loan debt service Credible,
veterinary graduates
have the second highest student loan debt-to-income ratio. Credible found that veterinarians have an average income of $85,000 and an average monthly student loan payment of $891, which translates to a monthly debt-to-income ratio of 12.6%. In 2016, the American Veterinary Medical Association (AVMA) estimated the average educational debt for veterinary school graduates to be $143,757.
New graduates must be strategic about how they will tackle student loan debt as they enter the workforce. Yes, it can be done. Consider these 5 strategies to get started.
1. Create (and Stick to) a Monthly Budget
Establish strong financial habits as soon as possible to set yourself up for success. Thankfully, this doesn't have to add more to your workload. Smartphone apps like Mint make it easy to create and stick to a reasonable monthly budget.
RELATED:
Within a few weeks (or maybe just a few days) of using a budgeting app, you will start to notice where you're overspending and where it's easiest to stay on track. Adhering to a budget will take some sacrifice—you may have to skip that extra latte from time to time—but it's much easier to get a handle on your finances when you know where your paycheck is being spent.
2. Find a Repayment Plan That Works for You
A variety of tools and repayment options can assist in creating a roadmap for how your loans will be repaid. The AVMA recommends that new veterinary graduates check their eligibility for a few particular repayment plans, such as:
3. Consolidate and Refinance
Debt consolidation allows you to combine multiple loans into a single, larger piece of debt. By doing so borrowers are typically able to find more favorable payoff terms, such as a lower interest rate, lower monthly payment, or both. If you are not interested in consolidating, at least inquire about paying lower interest rates on your loans.
4. Earn Extra Money
It may not be the ideal solution, but if you are strapped for cash and your bills are mounting you may want to look for ways to supplement your income. You may find part-time work in an animal-related industry, such as with a local dog groomer, or pursue something completely different, such as writing for a local website or becoming a personal trainer.
5. Pay More When You Can
If you find that some months you have some extra money in your bank account, consider putting that toward some of your student loans in an effort to pay down the principal or interest further. It's still important to save, however, even while paying student loans. Find a balance that works for you—and the budget you've created.
Sign up to receive the latest news from veterinary business experts.