What's in a Name? Animals, of Course!
Celebrities aren't the only ones choosing — ahem — unique names for their babies. Here we present the top animal-related names given to newborns in 2016.
Published: December 06, 2017
Celebrities are notorious for naming their children after inanimate objects, like Holly Madison's daughter Rainbow; food, like Gwyneth Paltrow's daughter Apple; and even animals, like Busy Philipps's daughter Cricket. But celebrities aren't the only one's choosing nontraditional names for their offspring.
According to
Social Security Administration data
, 27 animal-related names were written on birth certificates in 2016 — some were shared both male and female infants.
What animal name was bestowed on the most babies last year? Here are the top animal-related names given to girl and boy newborns in 2016.
Boy Names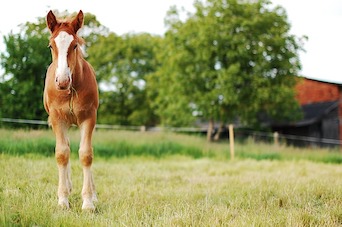 Colt:
1,023 boys
Jay:
800 boys
Fox:
323 boys
Bear:
186 boys
Robin:
169 boys
Wren:
87 boys
Wolf:
67 boys
Hawk:
52 boys
Raven:
39 boys
Buck:
37 boys
Tiger:
27 boys
Falcon:
21 boys
Lion:
18 boys
Lynx:
12 boys
Newt:
12 boys
Sparrow:
nine boys
Pike:
nine boys
Finch:
eight boys
Heron:
eight boys
Lark:
seven boys