The Most Pet-Friendly Cities? That Depends
Competing lists of "the most pet-friendly cities" have been released this year. The difference between them is what aspects of pet-friendliess each group considered.
Published: August 11, 2017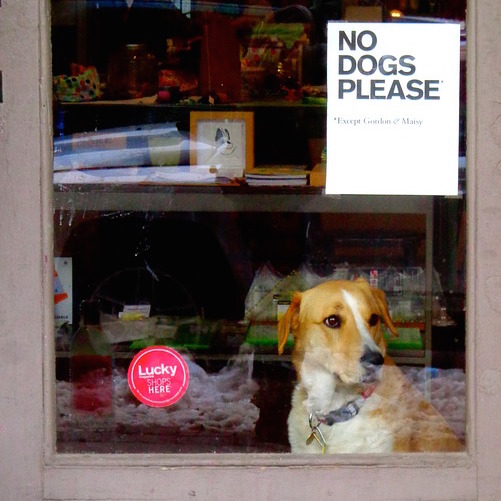 Many pet owners today take their pets into consideration not only in deciding where to live but also in deciding where to vacation. There is a lot to consider on both fronts of this hot topic, and two groups have devised lists of the most pet-friendly cities to help pet owners make these decisions. Although the methodology of each group differed, some of the same factors were taken into consideration.
Back in April,
RewardExpert
— a blog that offers tips, tricks, reviews and news about getting the maximum value for your points, miles and credit card spending — compared 53 of the largest U.S. metropolises and determined that Tampa, Florida and San Francisco, California, are the best cities in the country for vacationing with pets. To compile its list, RewardExpert considered pet needs (e.g., numbers of veterinarians and pet stores), pet recreation (e.g., pet-friendly beaches and hiking trails) and city profile (e.g., pet-friendly restaurants, weather).
This month, Wallethub, a website that offers free credit scores and reports, came out with a list of the most pet-friendly cities live in. In determining its top towns, WalletHub researchers compared the 100 largest U.S. cities with regard to pet budget (e.g., veterinary care costs, canine pet insurance premiums), pet health and wellness (e.g., veterinarians and pet-friendly restaurants per capita) and outdoor pet-friendliness (e.g., dog parks and dog shows per capita).
Here is WalletHub's list of the top 10 most pet-friendly cities to call home. To see the entire list, click
here.
10. Las Vegas, Nevada
Total Score: 56.73
Third most veterinarians per capita
Fourth most pet businesses per capita
Tied for first for the most dog parks per capita
9. Atlanta, Georgia
Total Score: 56.73
Tied for first for the most pet-friendly restaurants per capita
Second most animal shelters per capita
8. Cincinnati, Ohio
Total Score: 57.19
Fifth most veterinarians per capita
7. Austin, Texas
Total Score: 58.26
6. Birmingham, Alabama
Total Score: 59.37
Fifth lowest veterinary care costs
5. Orlando, Florida
Total Score: 59.81
Fourth most veterinarians per capita
Tied for first for the most pet-friendly restaurants per capita
4. San Diego, California
Total Score: 60.56
Third most animal shelters per capita
Second most pet businesses per capita
3. Tampa, Florida
Total Score: 61.48
2. Phoenix, Arizona
Total Score: 63.54
1. Scottsdale, Arizona
Total Score: 65.93
Tied for first for the most pet-friendly restaurants per capita